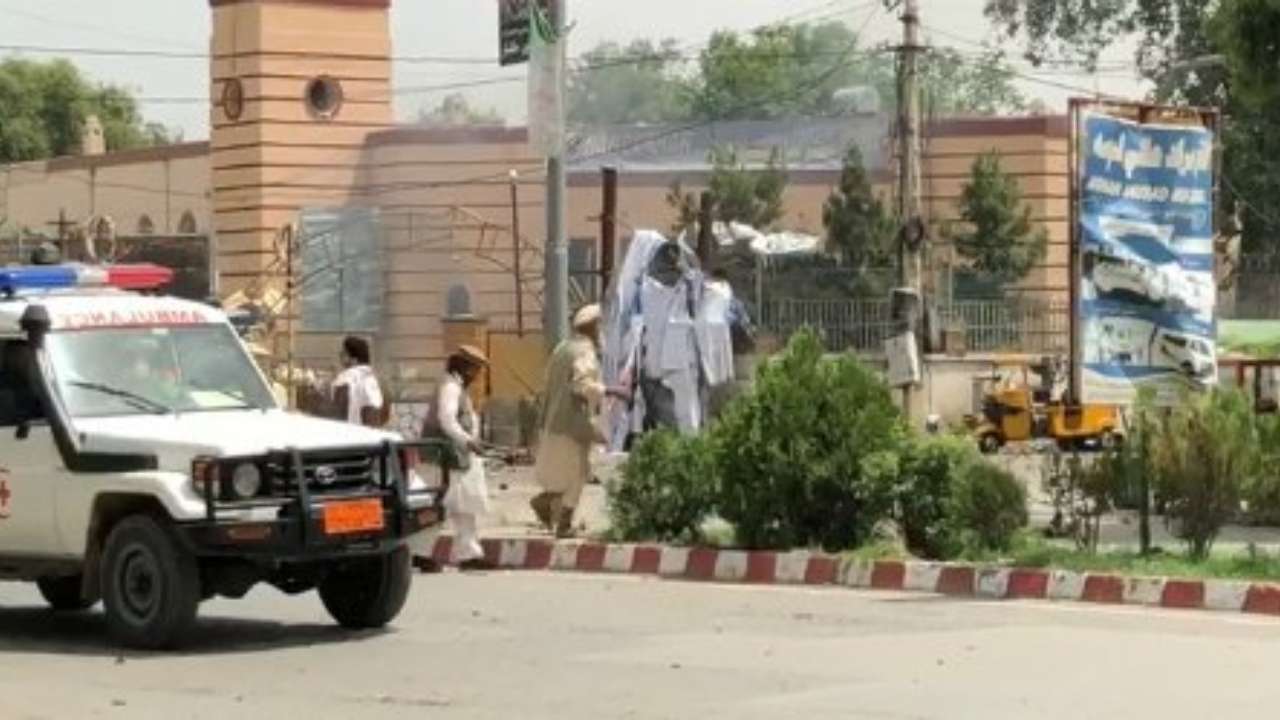 Attahullah Khogyani, the spokesman for the governor of Nangarhar province, said a suicide auto bomb exploded outside the building, which belongs to the provincial finance directorate.
There has been a coordinated attack by suicide bombers and gunmen at a government building in the city of Jalalabad, where a gunbattle is under way.
At least four attackers, armed with rocket-propelled grenades and machine guns, still appeared to be fighting police.
The attack targeted the tax and revenue office of Nangarhar Province in the city center of Jalalabad on May 13.
Taliban militants and fighters of Islamic State outfit have presence in the province, some 120 km east of Afghan capital of Kabul.
It was the latest deadly violence to strike Afghanistan as terror groups step up attacks and US-backed Afghan forces intensify airstrikes and ground offensives.
Inamullah Miakhel, a local health department spokesman, said at least six people had been killed in Sunday's attack and around 30 wounded had been brought to city hospitals, the number of casualties could rise with the battle still going.
No group has claimed responsibility for the attack yet.
Dozens of people have been killed in voter registration centres in recent weeks.
Kabul has become one of the deadliest places in the country for civilians as security forces struggle to keep the militants at bay following the withdrawal of North Atlantic Treaty Organisation combat forces at the end of 2014.