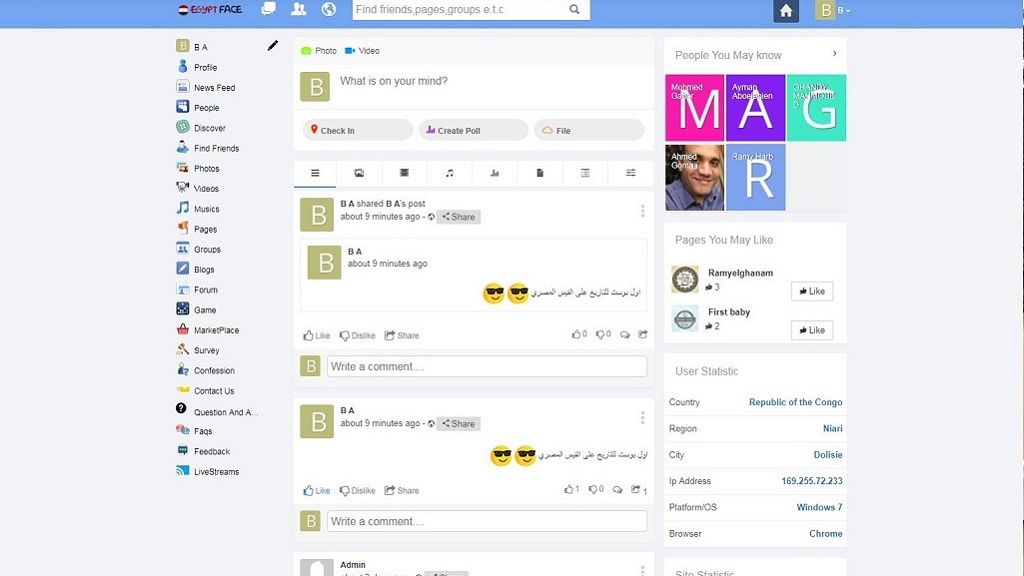 A policeman died on Saturday in a bomb attack in Egypt's Alexandria which hit a convoy of the city's security chief, officials said.
The incident took place in Alexandria, close to the city's corniche, a waterfront promenade, and near hotels and military-owned buildings.
Two people, including a policeman, were killed, and four others were wounded in the blast in the district of Roshdi, state news agency MENA reported.
Employees at businesses in the area heard a loud explosion and sirens from ambulances and police vehicles.
The bomb attack struck the convoy of Alexandria's security chief General Mostafa al-Nimr.
A number of civil protection officers, firefighters, police and emergency services have reportedly arrived at the scene and formed a perimeter around blast site.
Prosecutor General Nabil Sadek ordered an "urgent and wide inquiry".
According to Al-Ahram newspaper, authorities have been stepping up security nationwide ahead of the elections, where President Abdel Fattah el-Sisi is facing the head of the Ghad Party Moussa Moustafa Moussa.
No group has claimed responsibility for the attack.
Since the ouster of Morsi and a crackdown on his Muslim Brotherhood, security forces have sought to quell attacks by jihadists.
It has also killed scores of members of Egypt's minority Coptic Christian community in church bombings and shootings.