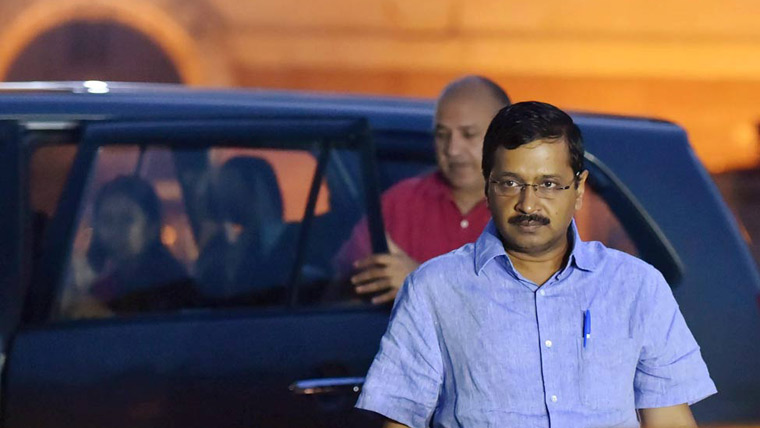 Kejriwal's apology to SAD leader and former Punjab minister Bikram Singh Majithia for accusing him of being involved in drugs trade pushed AAP's state unit into a crisis as its Punjab unit president Bhagwant Mann and co-president Aman Arora resigned from their posts yesterday.
The Delhi Chief Minister hadsettled the defamation case filed against him by the former Punjab revenue minister and said that he has learnt that the drug trade allegations were unfounded. Leader of Opposition in Punjab Assembly and senior AAP leader Sukhpal Singh Khaira said he was appalled by the apology.
He claimed that Kejriwal's apology only established the fact that the Aam Aadmi Party and the Shiromani Akali Dal had a secret understanding to divide the anti-incumbency votes against the Akalis.
"Therefore, decision on this has been deferred for the time being", senior AAP leader from the state Kanwar Sandhu said. The latest trouble is that one of its allies in Punjab broke ties with the Aam Aadmi Party and 15 MLAs may also quit the APP party. "We can not be associated with a party whose main leader meekly surrendered by tendering apology to former minister Bikram Singh Majithia", LIP leader and MLA Simrjeet Singh Bains said. "We were told that Arvind ji will also be in the meeting". "H S Phoolka and Harpal Singh Cheema could not make it to the meeting due to prior engagements", said Khaira.
The AAP and the LIP had entered into an alliance six months before the Punjab Assembly polls held in February past year.
"Kejriwal was leading the charge... in such circumstances, Kejriwal's apology was painful, very unfortunate".
Khaira said that he was getting numerous messages from volunteers and that he wanted to ensure them that whatever decision is taken, would be in the interest of Punjab. On Friday, another Congress leader Navjot Singh Sidhu ridiculed Arvind Kejriwal saying, "It is a let down to the people of Punjab".
"We fight for the people on streets. I said we are fighting a war against drugs.".
The Delhi chief minister's apology drew flak from his party's other leaders and MLAs in Punjab, who said they were "stunned" by the move and "disappointed" as Kejriwal had not kept them in the "loop".
"For the first time a Chief Minister in written has admitted that "I am a false Chief Minister", the posters read.