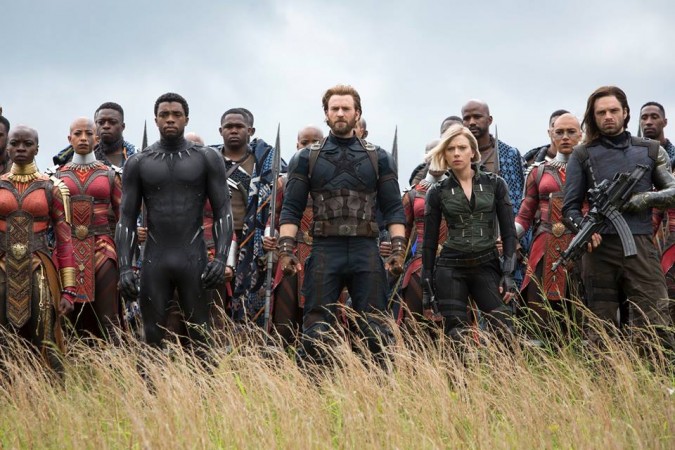 Meanwhile, Joe Russo believes Avengers: Infinity War and Thanos, specifically, can be the Death Vader for a new generation - that one, particularly nasty villain who is able to strike fear in our hearts simply by walking onto the screen.
Avengers: Infinity War will begin the culmination of everything that's happened in the Marvel Cinematic Universe going all the way back to 2008's Iron Man. And I think if you look at the Marvel [Cinematic] Universe as a whole as a story that's been told for ten years, you can look at this as the climax. Obviously, we can't make any final judgement until we actually see the thing, but already, it's so much fun seeing some of these characters' first interactions with each other.
Looks like Marvel Studios is ready to provide many substantial reasons for fans to rejoice. There is banter among superheroes who are meeting for the first time. Thanos with a bunch of infinity stones goes out to crush the skull of Captain America but the dude uses all his might and stops because that ain't happening today son.
Nearly every character from the Marvel cinematic universe makes an appearance in the latest footage, including Benedict Cumberbatch as Doctor Strange, Tom Holland as Spider-Man and Robert Downey Jr as Iron Man. Marvel Studios have been making trailers, and this is the latest one of them. This is going to be tough. Tickets are officially on sale (and quickly selling), and they also dropped a wonderful theatrical poster for the film too. It's probably a good idea to snap some up as soon as you can. I'm very curious to see how its opening and gross will compare with Black Panther, but at the very least, Disney and Marvel have to be optimistic considering these early ticket sales.
Avengers: Infinity War opens on April 27th 2018 and will feature an all-star cast including Robert Downey Jr.
Let us know what you like about Geek by taking our survey.