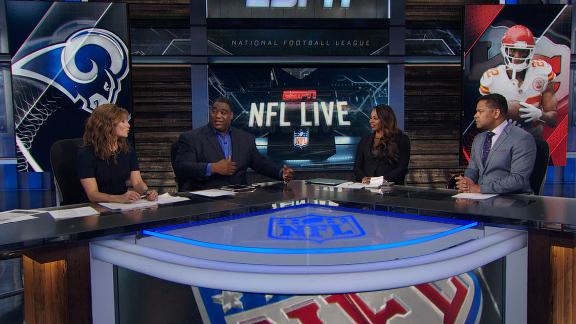 Though there were some quiet rumblings the past few weeks about Peters potentially being traded, the report still came as a surprise to many.
Just like the Smith trade, the deal between the Chiefs and the Rams can not become official until the new league year begins March 14. In Kansas City, Peters has become a 1x First-Team All-Pro, 1x 2nd-Team All-Pro, 2x Pro Bowler, and NFL Defensive Rookie of the Year (2015). Hunt has also met with Peters in the past to discuss his protests during the national anthem.
The Chiefs' move of Marcus Peters coupled with their earlier trade of Alex Smith makes the Broncos' pursuit of Kirk Cousins all the more important.
Whatever the case may be, Peters will be going to the Rams among potential suitors, which means he'll be much closer to his hometown of Oakland, California, than Kansas City-for better or for worse.
However, if they did go after Johnson, new defensive coordinator Matt Eberflus would be getting a big, physical corner to build the rest of the secondary around.
Peters drew a penalty after throwing an official's flag into the stands and walking off the field following a disagreement with a call late in the game against the Jets on December 3. Without a second-rounder after dealing that selection to Buffalo last summer, the Rams are likely dealing their first-round pick as part of the package heading back to Kansas City.
But Peters also joins the Rams with some character concerns.
Thus, the focus turned to the 2018 NFL Draft.
Prior to the trades, the Chiefs were only scheduled to have four picks in the upcoming draft, which would have significantly hampered new general manager Brett Veach's chances of upgrading the roster. But it's unknown whether those will occur in April's draft or in following years.