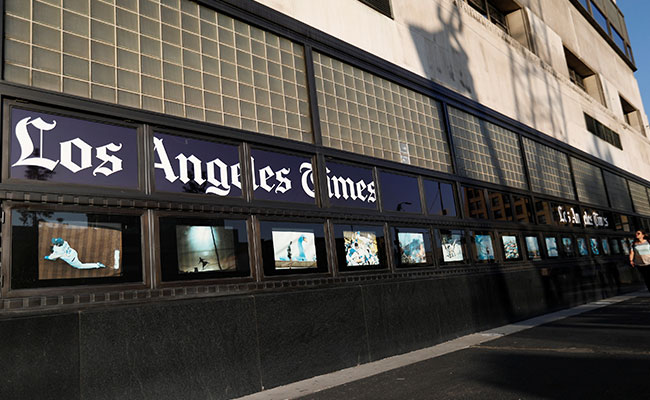 Billionaire Patrick Soon-Shiong agreed to purchase the paper from its parent company, Tronc, in a deal announced Wednesday.
Under the $500 million deal, Dr. Soon-Shiong, who is a major shareholder of Tronc, will also acquire the San Diego Union-Tribune.
Soon-Shiong, who was one of several local tycoons who have discussed throwing a lifeline to the Times in recent years, said in a statement that he looked forward to carrying on the "great tradition of award-winning journalism" at both papers.
Soon-Shiong began his career as a transplant surgeon but later branched into biotechnology, where he made the bulk of his $7.8B fortune.
Journalists voted last month to unionize for the first time in the paper's 136-year history.
Tronc, formerly known as the Tribune Co., owns the Chicago Tribune and several other us newspapers, including the Baltimore Sun and New York Daily News.
One of the big questions is whether Soon-Shiong will distance himself from the Times, or will use it for influence or to advance an agenda. Before he left, he asked an old friend and billionaire philanthropist if he would consider buying the paper. He has been a faculty member at the UCLA medical school and has invested in and donated to medical research. You take it over knowing it isn't almost as profitable as it might have been 20 or 50 years ago.
In an interview with the Times previous year, Soon-Shiong acknowledged that as a major stockholder, he was unhappy with the way the Los Angeles Times was being run and felt a need to ensure its survival. "My goal is to try and preserve the integrity and the viability of the newspaper".
As news spread of a potential sale Tuesday, cheering erupted in the Times newsroom.
Tribune Co., which split off its broadcast division and renamed its publishing arm Tronc (for Tribune Online Content), will continue to own the Chicago Tribune, Orlando Sentinel, South Florida Sun-Sentinel, Baltimore Sun and the New York Daily News.