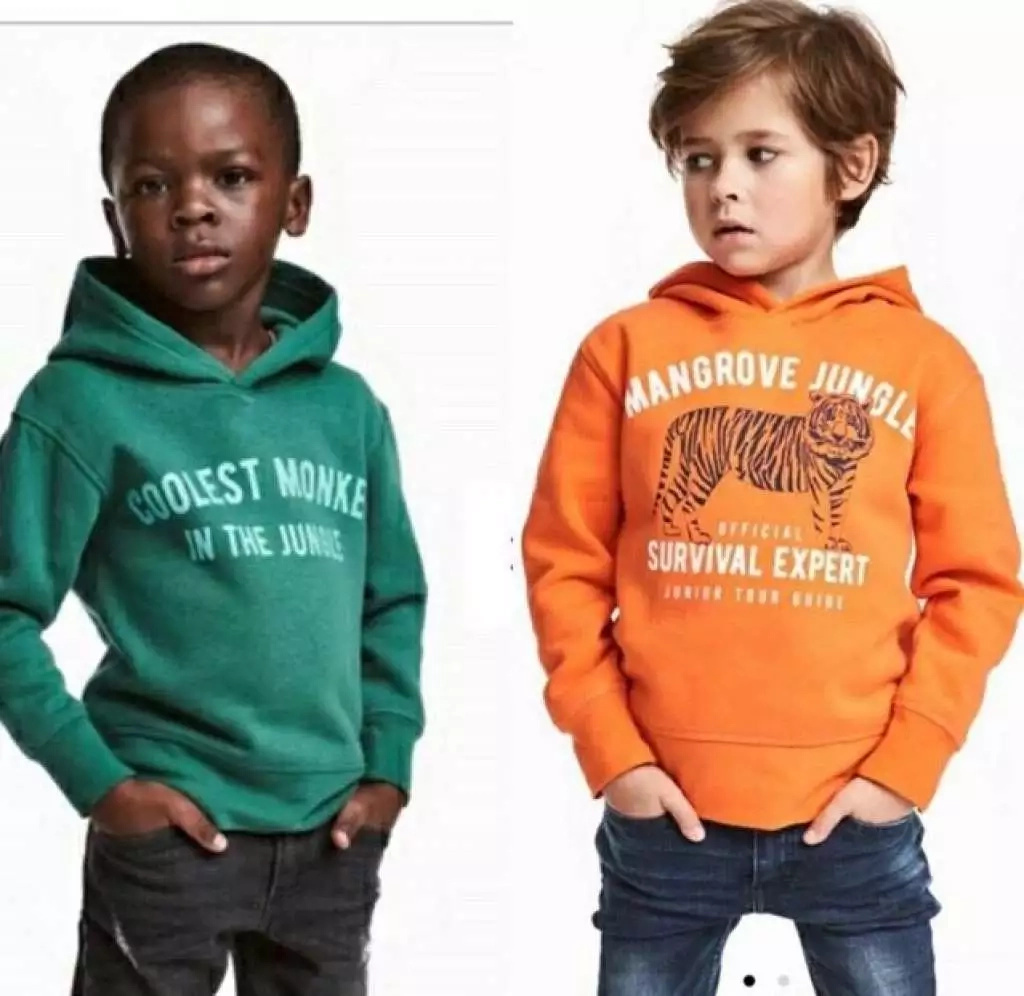 An image of a black child modelling a top with the slogan "coolest monkey in the jungle" on the H&M's United Kingdom website was spotted by social media users on Sunday - with some describing the advert as "offensive", "irresponsible" and "racist".
Students around campus also could not believe H&M, a store very native to Penn State, had published such a controversial picture on its website.
Worldwide clothing retail giant H&M has been in the news over the past week for obviously the wrong reasons. Stop crying wolf all the time, unnecessary issue here. The outlet reported that Terry Mango took to social media to share her opinion.
"This image has now been removed from all H&M channels and we apologise to anyone this may have offended", an H&M spokesperson said.
People have taken exception to the fact that the garment was modelled by a black child while the other items, such as a hoodie emblazoned with the words "Jungle survival expert", were modelled by white children.
"We sincerely apologize for offending people with this image of a printed hooded top".
Screenshots of Facebook comments from Terry Mango, who says she is the boy's mother, reveal that she was present at the photoshoot for the now infamous £7.99 hoodie and that she appeared to tell people who thought it was racist to "stop crying wolf".
Be have reached out to Terry to verify her claims she is the little boy's mother. But there are many questions you can ask - how did they miss that?
While rapper G-Eazy, whose album The Beautiful & Damned is now in the U.S. top five, had collaborated with H&M on a clothing line that was due to launch in March this year.
Questlove, the American percussionist wrote on Instagram, "I'm sure the apologies are a coming".
"We as African Americans will always have to break barriers, prove people wrong and work even harder to prove we belong", the National Basketball Association superstar went on. I certainly wouldn't want to be working in the H&M PR department right now.
The NBA superstar added a crown to the image on his Instagram post, writing: "when I look at this photo I see a Young King!"
Singer and songwriter The Weeknd, who has collaborated with H&M on a fashion line, tweeted that he is "shocked and embarrassed" by the photo and said he will no longer work with the company.
H&M has since responded to the controversy in a statement on Twitter.