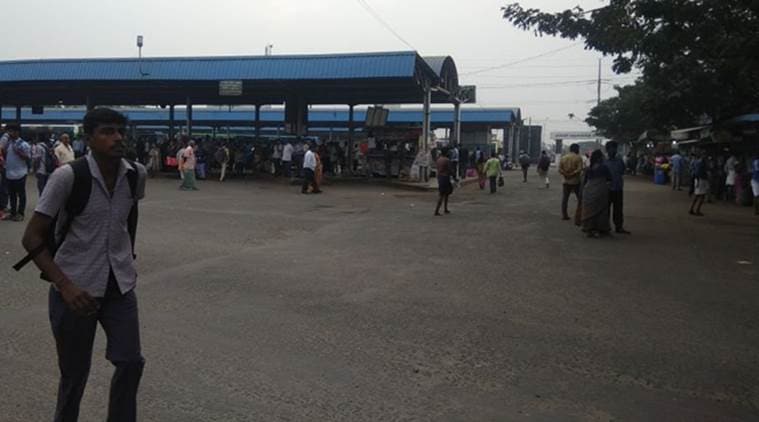 As the strike entered the second day on Friday crippling operation of the eight transport corporation running about 21,000 buses, the first bench of the High Court headed by Chief Justice Indira Banerjee ordered the workers to resume work or face the effect including termination and contempt of court.
"I boarded a bus to Ayyapanthangal from Broadway, but the conductor said the bus would be halted at Vadapalani and we would have to get down", a commuter told The New Indian Express.
A temporary driver roped in to fill in for striking road transport corporation bus operator in Tirupur rammed the vehicle into a house.
While the unions were demanding an increase in wages by 2.57 times, the government reportedly wanted to settle down their demands by raising it to 2.41 times. "But workers have gone on strike causing inconvenience to the public", he said. He said, "Thirty employees refused to accept the agreement". Ten unions had announced launching the strike yesterday after wage-related talks with the government failed.
Taking a serious view of the strike called by certain transport unions, the Madras High Court on Friday said the workers should get back to work or "face consequences", including termination and contempt of court.
Reading out a statement before reporters, he said the government had proposed a "very good" wage revision agreement despite financial issues faced by the transport corporations.
"You can take disciplinary action, as well as departmental action".
In Thoothukudi district, more than 75% buses were off the road, much to the discomfort of rural people who had to rely on private buses.
Chief Minister K Palaniswami chaired a meeting of ministers and senior officials to take stock of the situation, even as opposition parties including the DMK and the Left, besides actor Kamal Haasan, urged the government to end the stalemate by holding talks with trade unions. The commuters complained that auto rickshaws and taxis charged exorbitant fares as the public transport system was hit. The State government offered a 2.41-2.44 times rise, which was rejected by union representatives.