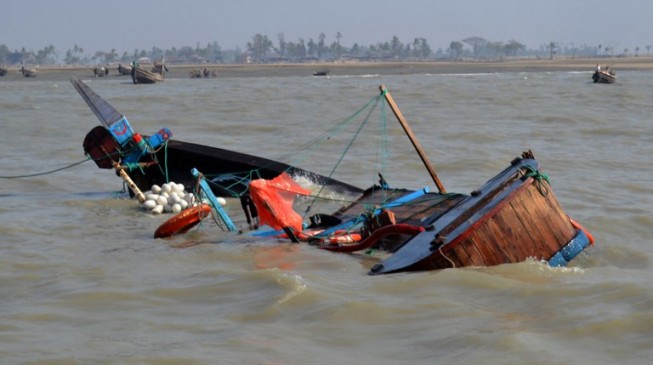 The girls' bodies were found by the Spanish vessel Cantabria, which is part of Europe's anti-trafficking operation, Sophia, in the Italian port city of Salerno.
Following several rescues, their bodies were discovered in a Spanish warship, Cantabria, carrying 375 migrants and the dead women; 23 of whom women had been on a rubber boat with 64 other people.
Italian authorities are probing the deaths of 26 teenage African girls whose bodies were recovered in the Mediterranean Sea along the perilous route to Europe from Libya, according to a report.
Speculations are that the deceased women might have been sexually abused and killed as they tried to cross the Mediterranean.
"Currently, there is no reason whatsoever for celebration", said a spokesman for Alarmphone, a network of activist and migrant groups providing a 24-hour hotline for refugees in distress at sea.
"It's very rare to find a woman who hasn't been abused, only in exceptional cases, maybe when they are traveling with their husband", he said.
A top Salerno official, Salvatore Malfi, called the discovery a tragedy and said police will "need to see whether there are suspects to concentrate on or whether the murder inquiry will proceed against persons unknown", according to Agence France-Presse.
Sub-Saharan Africans hoping to flee poverty or war have taken advantage of Libya's power vacuum, which has allowed smugglers to operate mostly without restraint.
The two men arrested in connection with the finding have been identified as Libyan Al Mabrouc Wisam Harar and Egyptian Mohamed Ali Al Bouzid. The number who died on that route was 2,639, the IOM says. Last year, from January to November: 159,467 migrants arrived in Italy and 3,615 people died on the route. More than 2,700 died trying to make the trip this year, according to the International Organization for Migration.
Since January, at least 113,957 migrants arrived in Italy after crossing the Mediterranean Sea.
About 1,500 Nigerian women and girls made it to Italy in 2014, said Federico Soda, director of IOM's Coordination Office for the Mediterranean.
The route from sub-Saharan Africa to Libya is also unsafe, especially for women.