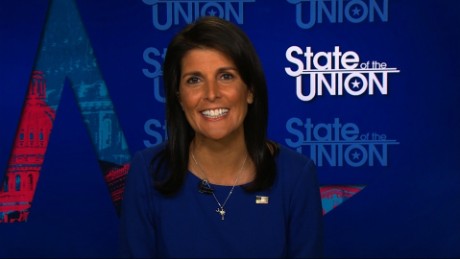 The curious and increasingly combative relationship between President Donald Trump and Secretary of State Rex Tillerson took another turn for the freaky Tuesday, when Trump suggested the two "compare IQ tests" amid reports Tillerson had called him a "moron". This is Fake News put out by @NBCNews. While Fihn later said that she was joking in response to the Tillerson news, she reiterated, "I think that the election of President Donald Trump has made a lot of people very uncomfortable with the fact that he alone can authorize the use of nuclear weapons".
Tensions between Trump and Tillerson appeared to escalate last week when NBC News reported that Tillerson considered resigning this summer.
Sen. Chris Murphy said Sunday that a decision by President Donald Trump to pull the United States out of the Iran nuclear agreement would harm the U.S. and benefit Iran.
If the gulf between Trump and Tillerson continues to grow and the secretary of state's resignation ensues, the man who would pretty much decide on Trump's choice of successor would be Senator Bob Corker. Tillerson has publicly complained about the slow pace of getting his assistant secretaries and other deputies nominated and confirmed. "And I can tell you who is going to win", the president said. "They're a little overheated right now, and I think we need to calm them down first".
Trump and Tillerson are scheduled to have lunch Tuesday at the White House with Defense Secretary Jim Mattis.
At the press conference, he parried the question by saying the issue of whether he called his boss a "moron" was "petty".
"The @NBCNews story has just been totally refuted by Sec".
He later pondered a Senate Intelligence Committee investigation into news outlets like NBC that publish material he's bashed as "fake news".
Meanwhile, another national magazine overnight reported deepening rifts within the White House administration.
If the USA exits the agreement, Iran would still receive sanctions relief from other nations party to the deal, and the move would also make Tehran "look like the victim", Murphy said. While he denied ever considering resignation, he did not expressly deny making the derogatory remark about the president.