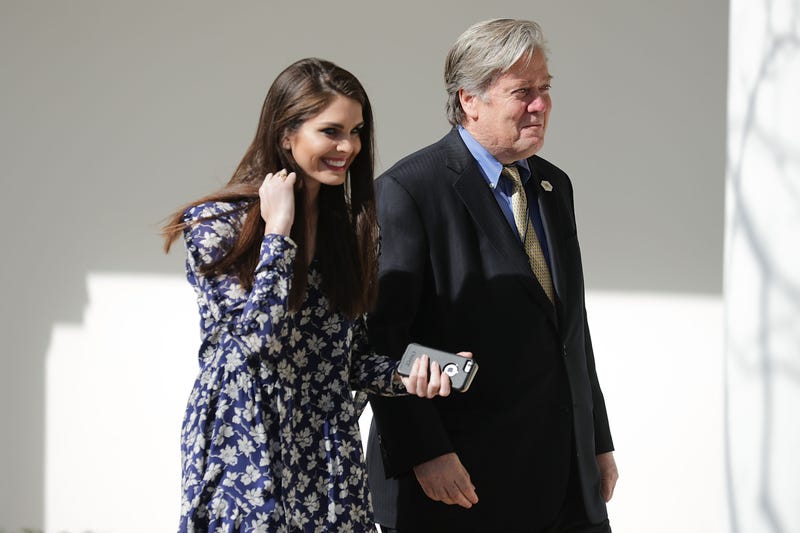 Anthony "The Mooch" Scaramucci, America's shortest-serving White House communications director, appeared on "The Late Show with Stephen Colbert" to discuss his short tenure in the Trump administration and his public feud with the president's former chief of staff, Reince Priebus, and White House Chief Strategist Stephen Bannon.
"If it was up to me, he would be gone", he said. "But it's not up to me". After President Trump failed to directly condemn white supremacist groups responsible for this weekend's carnage, his critics pointed to Bannon as the possible culprit.
He's really leaning in to this whole disgraced White House thing! Colbert didn't waste any time diving into this topic with Scaramucci, who was clearly attempting to course-correct his tattered image post-firing.
"I think the appropriate thing is to use the Department of Justice and Office of Government Ethics to do the investigation themselves", said Jonathan A. Greenblat, the CEO of the ADL.
"I'm not a white nationalist, I'm a nationalist", Bannon told The Hollywood Reporter in November, explaining that his positions have been misinterpreted and are pegged to economic policies meant to assist the "American working class".
Stephen Colbert opened Monday night's Late Show remarking on the country's bad weekend in which white supremacists from around the country, armed with shields, clubs, body armor, and automatic weaponry, descended on Charlottesville, Virginia, to hold a rally they called "Unite the Right". He is not a racist, I can tell you that.
"Who cares? We're supposed to feel bad for a guy because he gave up his billion-dollar lifestyle to be the most powerful man in the world?"
Throughout the interview, Scaramucci revealed that if Trump wants his legislative agenda to pass, he must move in a more moderate direction.
"Yeah, but what does "The Mooch" think?" He thinks Trump's chief strategist is leaking information about the administration to the media. "White supremacy is repulsive".
The president's defiant insistence that leftist activists were as guilty as white nationalists and neo-Nazis for the clashes in Charlottesville could have come from Bannon's playbook.
President Donald Trump is back in the NY skyscraper that bears his name as the furor over his reaction to race-fueled clashes in Charlottesville, Virginia, over the weekend shows few signs of dying down.
'What I don't like is the toleration of it, for me it's something that should not be tolerated'. "When you take a job like that, you know your expiration is coming". "But I thought I'd last longer than a carton of milk".